Iles MVM Supreme Sissy AMHA / AMHR 32.75
      This loud appaloosa mare has been a consistant producer of quality foals, she had a black leopard filly in '04, a black blanket filly in '05, a bay appy filly in '06, a grulla colt in '07,  a pintaloosa filly in 2008,  pintaloosa colt in '09, and a LOUD blue eyed pintaloosa filly on 2010. Sissy continues to be a farm favorite with her awsome coloring, beautiful head, and winning disposition!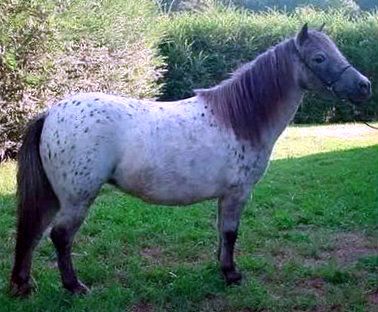 LNL CHEYENNE AMHA 31.00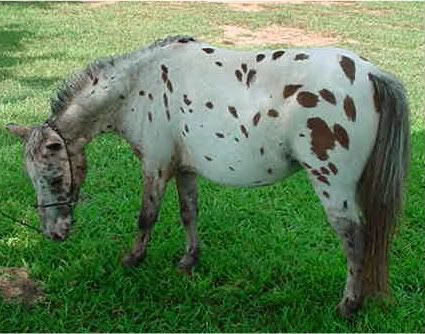 Golden Meadows Ladybug AMHA 31.00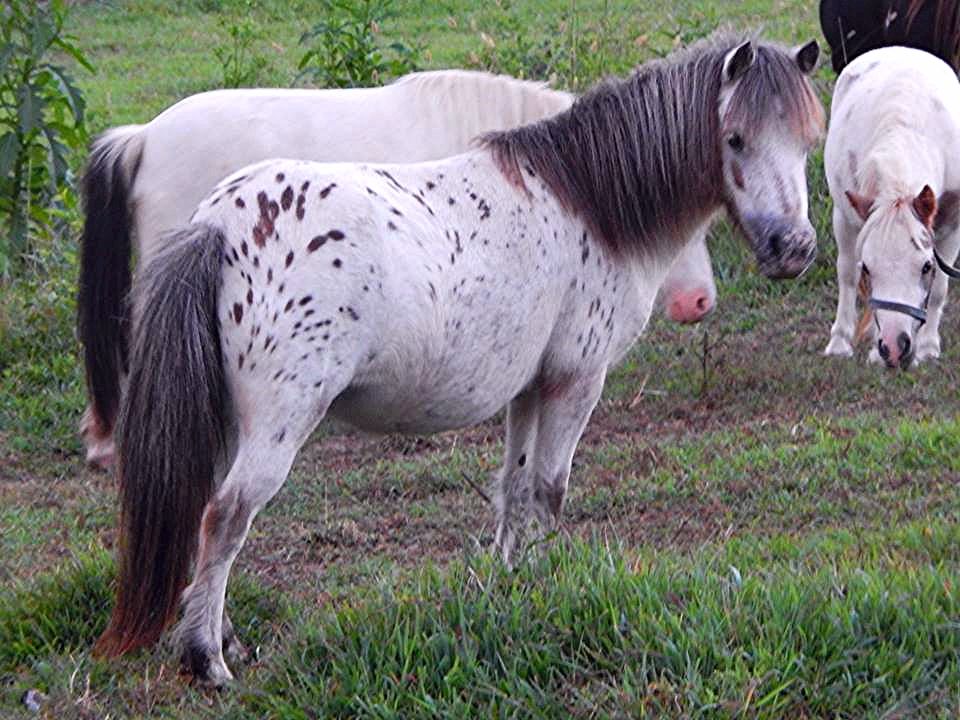 Golden Meadows Ladybug is very well bred and balanced broodmare who is in foal to Blue Chips Masterpiece Trinidad, a  leopard appaloosa stallion standing 30.00 inches tall. She is an excellent example of an appaloosa mare that is small, yet refined. Ladybug possesses exotic color, with wonderful conformation and a super disposition.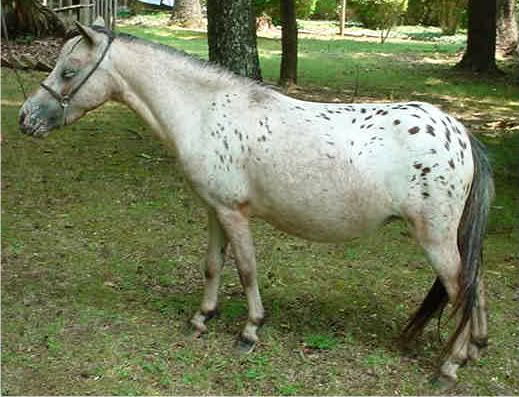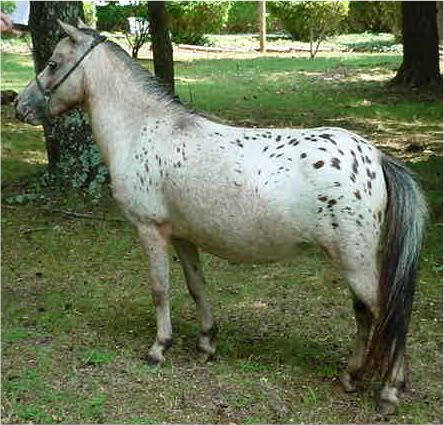 Lil Hoofbeats Arctic Frost AMHA 32.00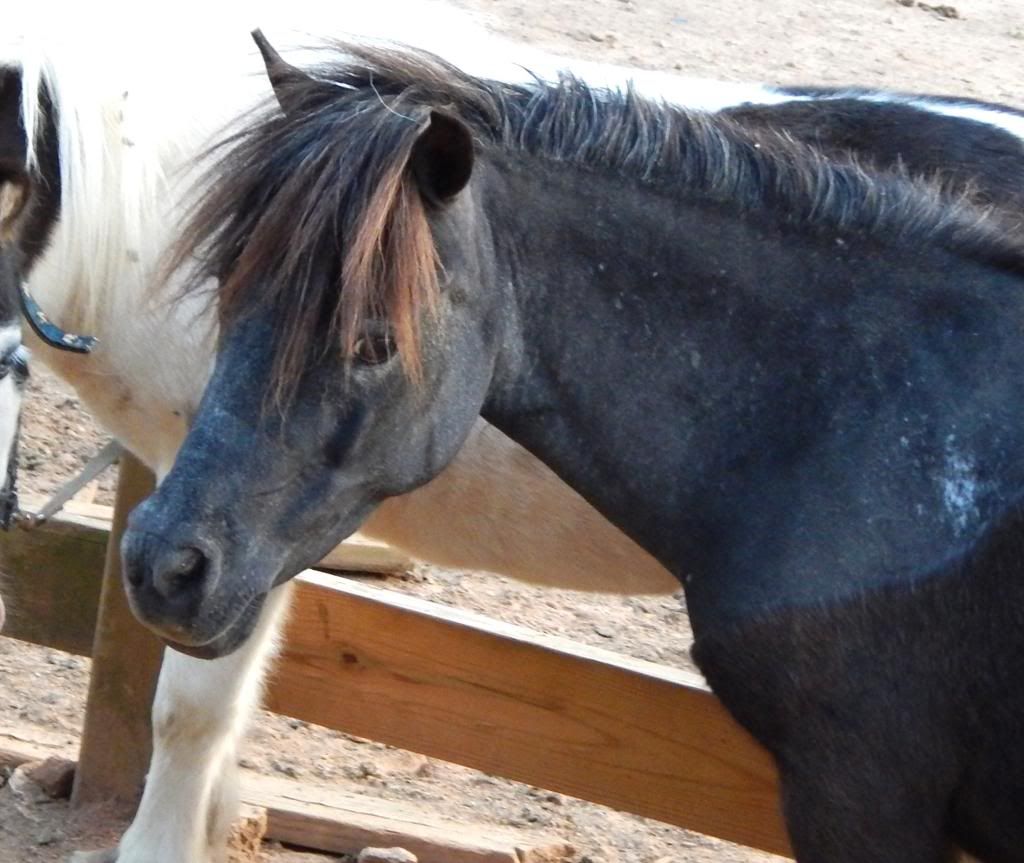 When something wonderful happens I remember how blessed I really am. We recently had the opertunity to purchase one of our own foals back, and I jumped at the chance. Sissy's '05 filly will be rejoining us again at Lil Hoofbeats, and we are thrilled to have her back! A special Thankyou goes to Becky Zeune of BeZe's Miniature horse Farm in Ohio for allowing Arctic Frost to come home.
Sold Thank you
Shadetree Finest Crystal AMHA
Sold Thank You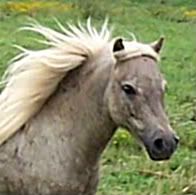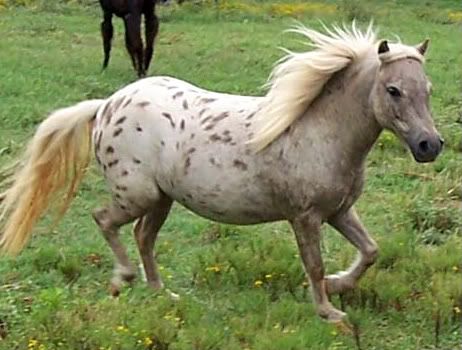 Iles Apache Splash O Spots AMHA/AMHA 33.00
Sold Thank you Ray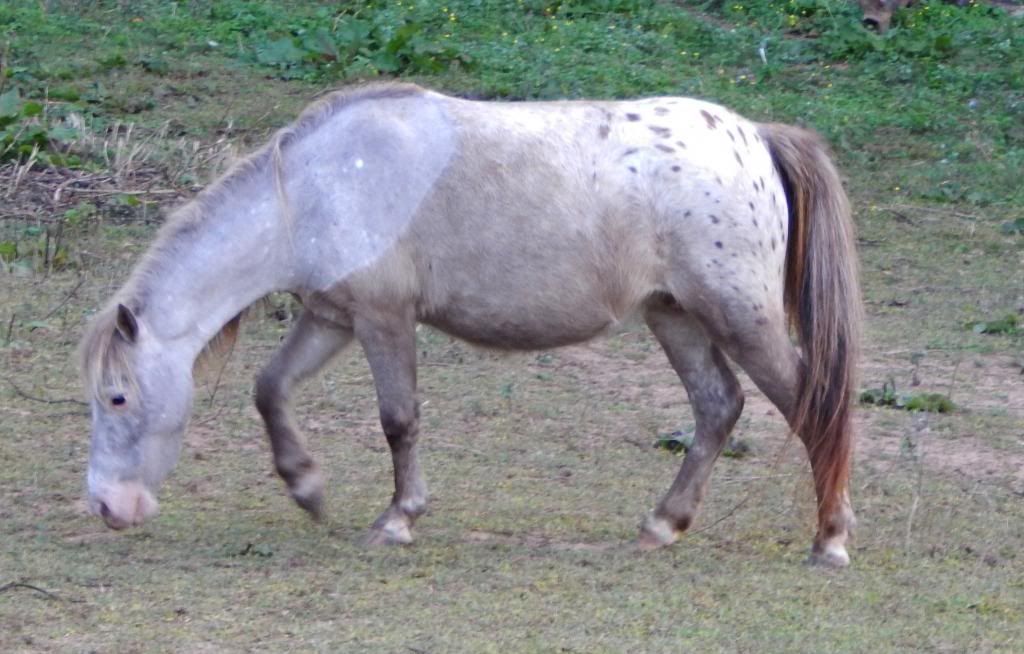 LNL Chickasaw AMHA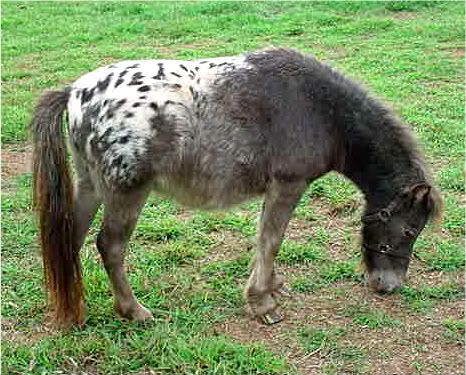 Evergreens Joyous Command AMHA/AMHR 
Sold! Thankyou Rivendell 
 This colorful little mare standing at 31 inches is a direct grandaughter of Orion Light Vant Huttenest, and bares a striking resemblance to him. Orion Light Vant Huttenest was a three time National Champion, and in his life time,  Orion Light Vant huttenest produced seven National Grand Champions, three reserve National Grand Champions, twenty five National Champions, nineteen Reserve National Champions, and sixtyfive National Top Ten Titles. "Joy's" quality is no accident, she is a spectacular mare, with a royal pedigree.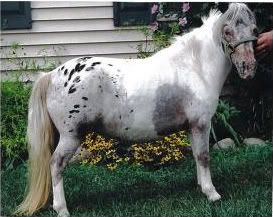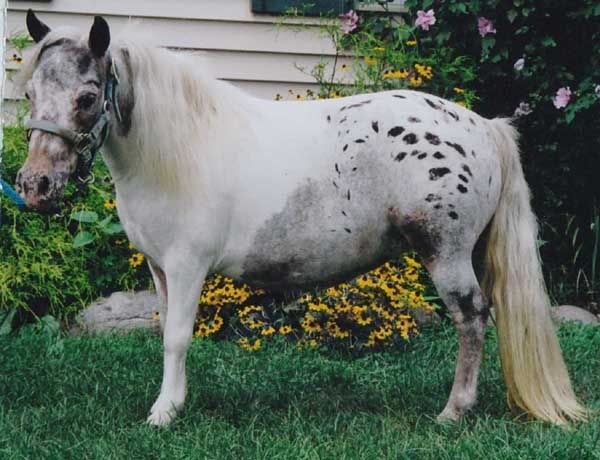 Tiny Tonkas Tiramusu AMHA/AMHR 31.00   
SOLD Thank you Joyful Heart Miniature Horse Farm