Julie Sherrill   3094 Hillside Drive Valdese NC 28690   Phone: (828) 433-5425   Cell:(828) 219-2274
    

 

"Miniature Horses - if God made anything more beautiful, he kept it for himself. "

                     Email Oreo3094@charter.net
 Rogges  Star Edition 31.50 
                          What a refined mare of classic type! This blue eyed beauty is a dream when it comes to breeding and foaling! She has prooduced a live viable foal every year that she has been bred! Star is an outstanding mare with a super topline, big blue eyes , and a gorgeous true Arabian type head.                                  
 Lil Hoofbeats Mighty Windchimes AMHA/PQ 29.00
   Lil hoofbeats Mighty Windchimes is out of Sweetwaters Southern Star, who is a direct daughter of  Johnstons Super Charger! Her sire is Prestige's Sirs Little Outlaw, who is by Willowbrook Farms Sir Lancelot! Windchimes has what it takes in the Miniature horse World today,  looks, beautiful color, and an impeccable pedigree! We are thrilled to have her here at our farm!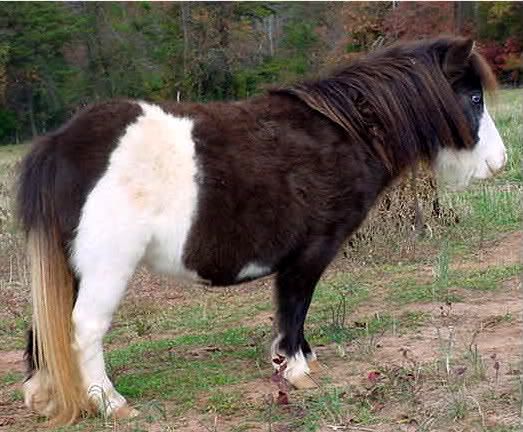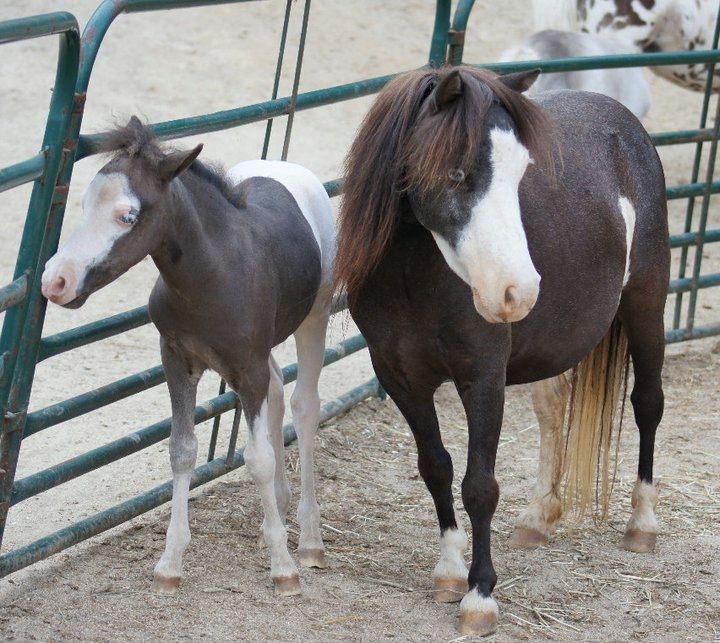 Lucky Stars Lola 28.00
                 What a sweetheart! Lola is a tiny mare  that has produced a foal every year since the start of her broodmare career. Lola has a fantastic trot for such a small mare, and loves to show it off for anyone who is willing to watch. With her charming personality and farm antics, she has become a farm favorite of young and old alike! But make no mistake-- She is a quality producing mare that we cannot afford to do without!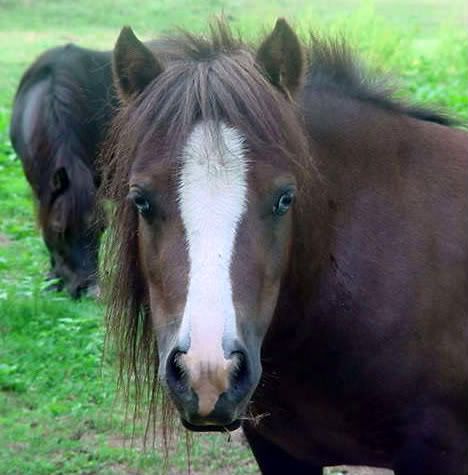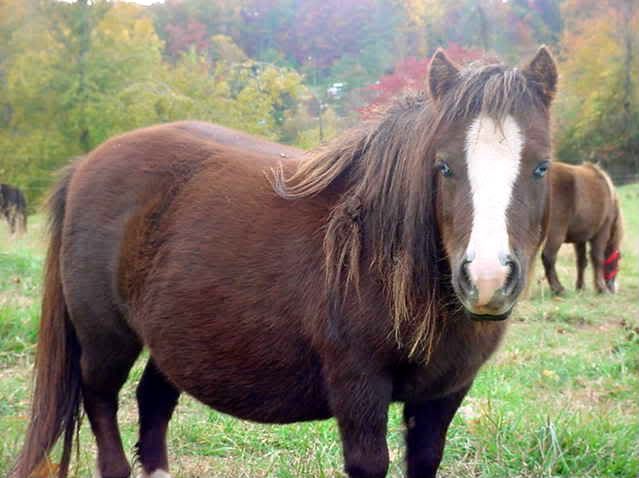 Lil Hoofbeats  AMHA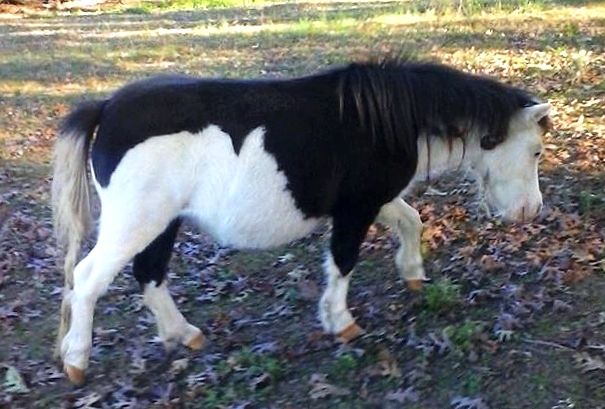 What a gorgeous overo mare!  She has it all! She is flashy, small, refined, leggy, has a long neck a beautiful head and a fun, spirited disposition!  She also has a great pedigree too, her sire isNational Top Ten Stallion, Nostalgias Whistleblower! She has great action and with her wonderful overo coloring, would make a flashy driving horse, or an excellent addition to anyones breeding program. 
      This filly will be one of your favorites, whether you show or breed her.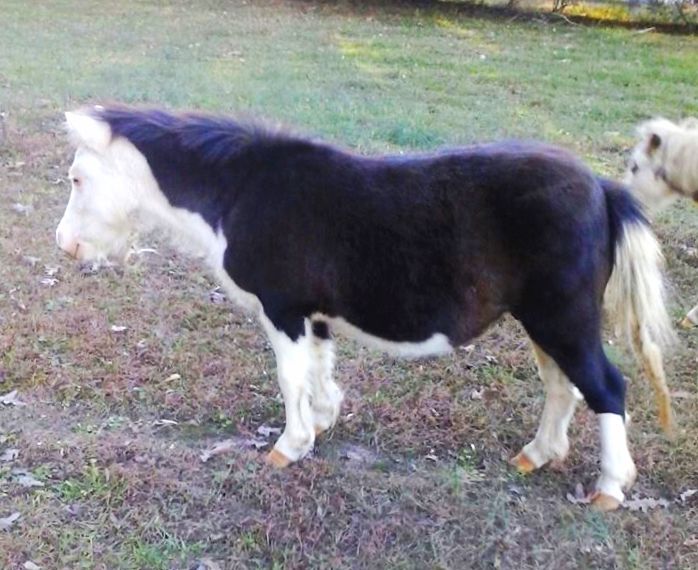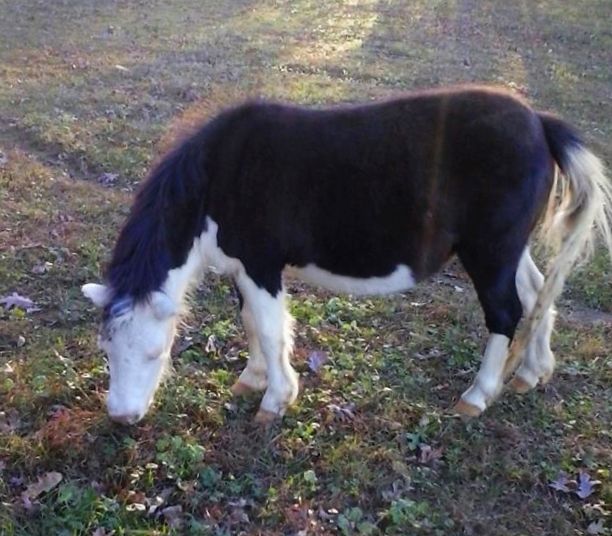 Magic Mans Platinum Pizzazz AMHA/AMHR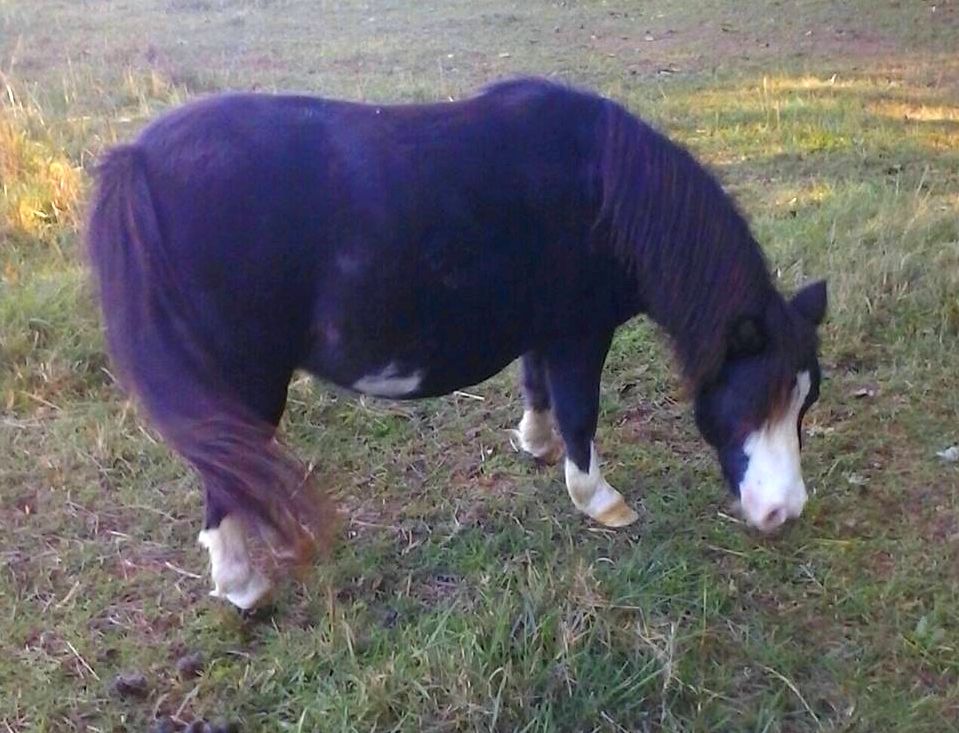 Magic Mans Platinum Pizzazz is a vivid black sabino with pedigree to make just about anyone sit up and "Take notice."  Magic Mans Platinum Pizzazz is a direct daughter of 19 Times National Champion LTD's Magic Man . Magic Mans versitility as a show horse and greatness as a sire has been proven many times. Magic Mans platinum Pizzazz is and excellent example of this fine breeding. We are excited to have her here at Lil Hoofbeats Farm, and expect great things from her.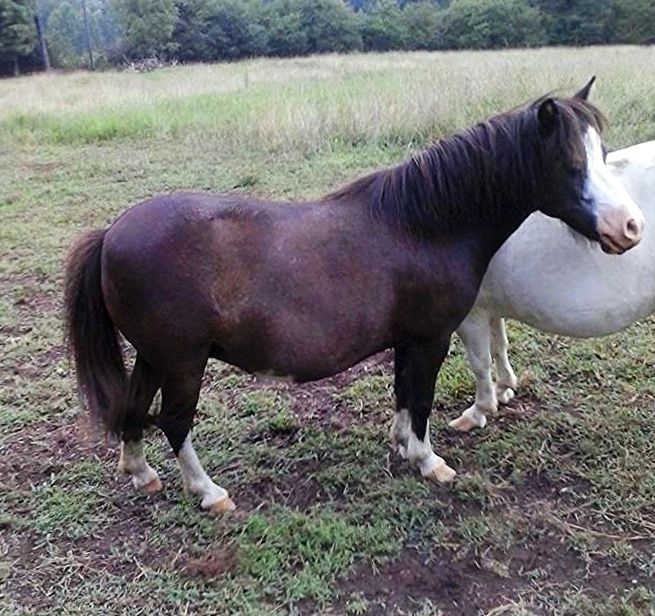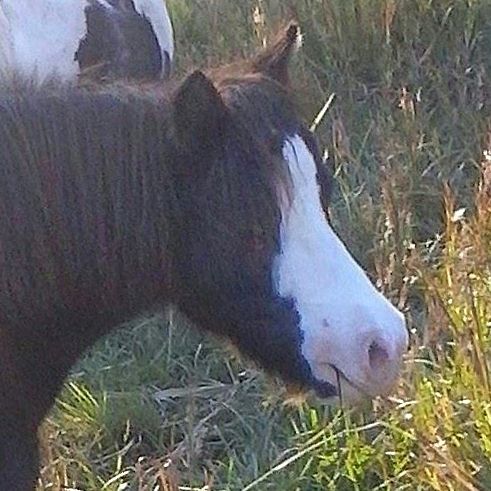 Timber Ridges Ruby Red Eclipse AMHA 32.00
                         Who says blonds have more fun! This firey redhead is full of energy and pizazz that she passes on to her colorful foals. She is by NFC Rowdys Eclipse By the immortal Rowdy. Rowdy sired some of the leading winners in AMHA history, Including Lazy N Boogerman. Quality will tell and goes on telling generation after generation. Rowdy died in 1990 at the age of 17, but the show records of his future generations are still being written. SOLD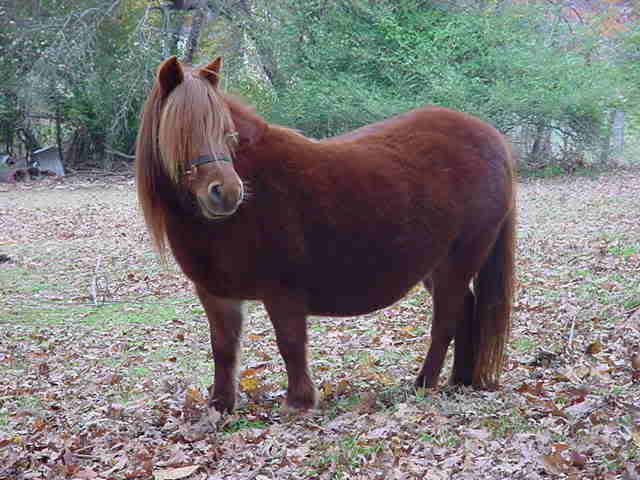 Hidden Timbers Streak Of Elegance AMHR 29.00
 Ellie has the prettiest little head, bright blue eyes, perfect conformation, and a whole lot of personality to top it off. She is everything and more in a tiny and refined little package. Ellie is homozygous for the black gene so she will never throw a red foal, she is also LWO positive, and appears to be homozygous for the splash gene. Ellie is going to be an awesome producer of tiny beautiful colorful foals.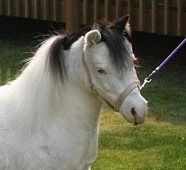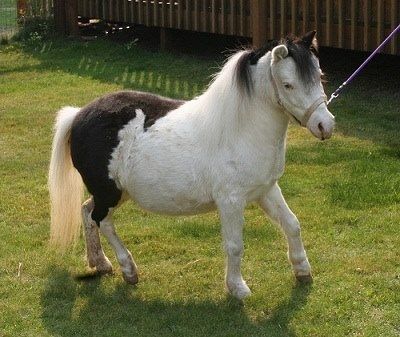 Bear Farms Miss Aristocate AMHA/AMHR 31.00
                                                    This awesome black blue eyed sabino mare is the mother to some of our best fillies , Lil Hoofbeats Holly Golightly, and Lil Hoofbeats Fires A Poppin. She is gentle and easy to be around. Arisa, as she is lovingly called breeds and foals without any problems.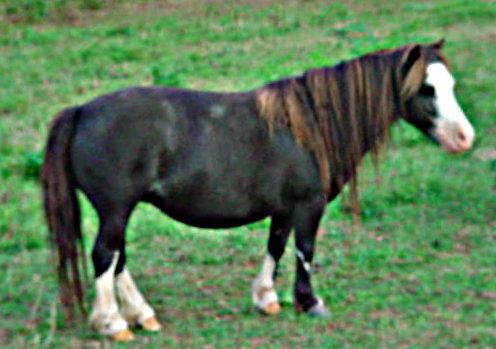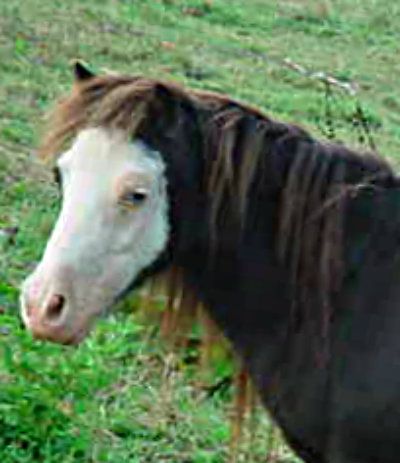 Hairicanes Loud And Proud AMHA/AMHR 34.00
What a wonderful broodmare! This outstanding 30.50 inch mare has a loud colorful foal every year without problems. Stardust is one of the prettiest headed mares on the farm, you don't find them prettier than this in the field. She is one of those mares that can put positive attributes on foals by any stallion.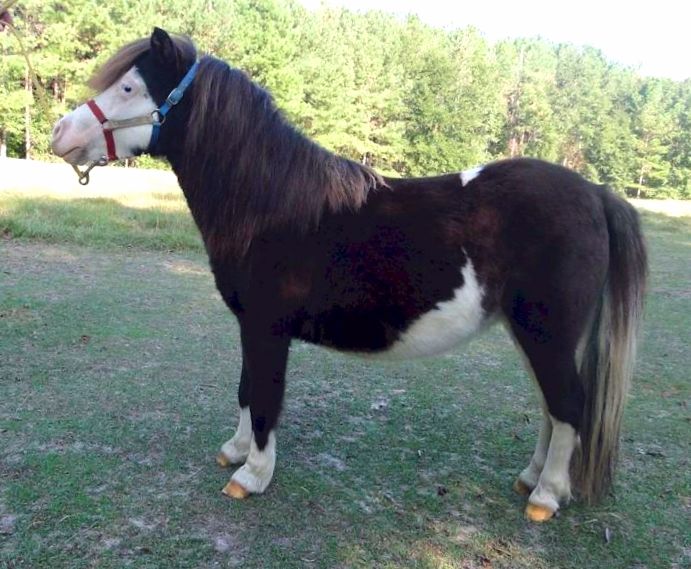 Mini Bucks Blue Angel AMHA/AMHR
Well...I guess the secret is out about the sabino gene and what the color possibilities are when breeding them to frame, or tobiano, or any color pattern for that matter.   Mini Bucks Blue Angel is an excellent example of a gorgeous black sabino, and has produced exciting color when crossed with frame stallions.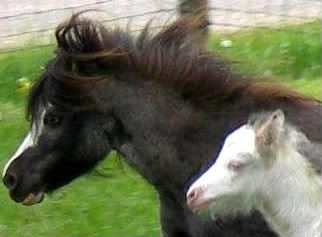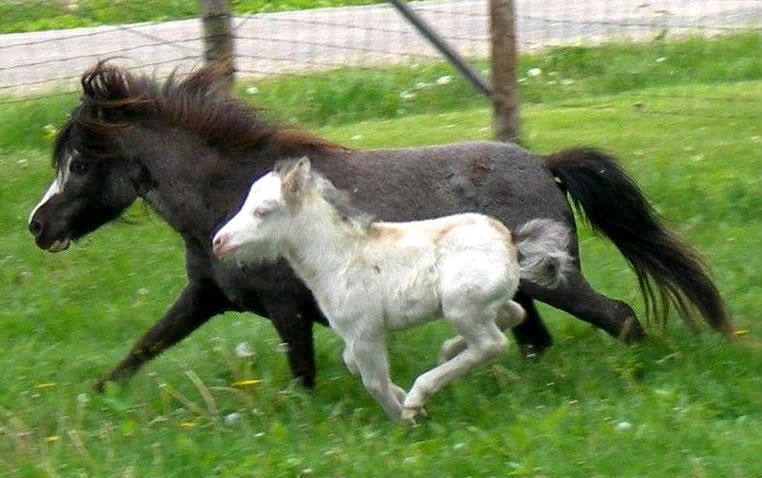 Teddys Treasures Carolina Jasmine AMHA 30.00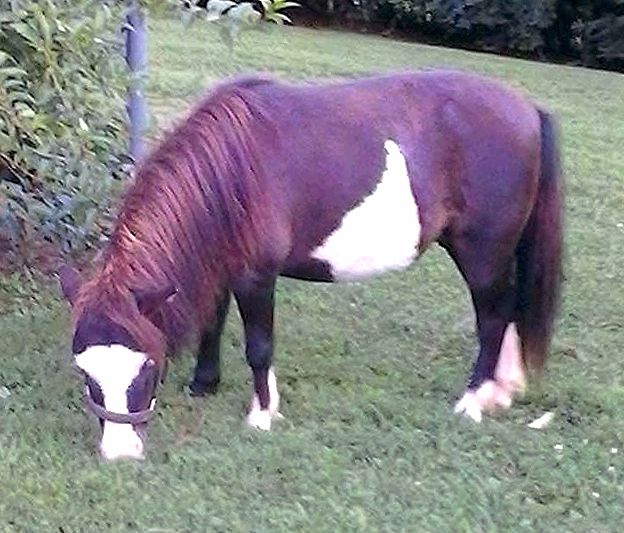 Teddys Treasures jasmine is one of the prettiest mares to look at and is gentle to handle by even the smallest of children. Homozygous black, little and a consistent producer describes this pretty little splash overo mare. She has produced a live viable foal every year she has been bred. She has a level topline, wonderful conformation and huge expressive blue eyes. Her sire is Nostalgias Whistleblower and she has been bred back to him for for a line bred foal. She was raised by a good friend of mine in Wendell NC, Mr. Ted Roberts.