Julie Sherrill   3094 Hillside Drive Valdese NC 28690   Phone: (828) 433-5425    Cell:(828) 219-2274
    

     

"We all got pieces of crazy in us, some have bigger pieces than others."

                      Email Oreo3094@charter.net
LBFS Sassy D AMHA/AMHR  28.00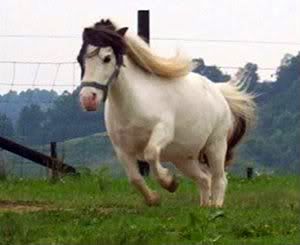 What a colorful little mare!!!! Black and white and homozygous for the tobiano pattern! This small mare has produced some very colorful babies, and  is ready to do it again this spring!
She is in foal to a direct son of LTD's Color Broker who now resides over seas.  She is a correct mare and has wonderful movement for such a tiny horse.
 SOLD
Heritaige Rulers Charmer AMHA
Hairicane Moon Dancer AMHA 30.50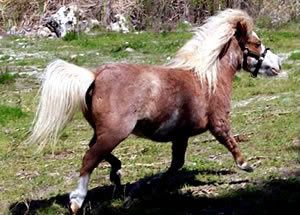 Dancer is a striking little Parent Qualified 31 inch mare by Showcase Gold Boys Painted Wild, by Johnsons Gold Boy!  Who was the last son of Gold Melody Boy who many  believe to be the most influential sire in the Miniature Horse breed.  Gold Melody Boy sired a remarkably consistent,  extremely refined offspring that read like a "Who's who" in th AMHA bloodlines.        Dancer is a very eye catching filly standing out in a crowd! She has elegance, conformation, refinement, and of course "color  to burn"  what an Excellent Example of Fine Breeding!    SOLD
Misty Rose Maria AMHA/AMHR 29.50
                                                                                    "Maria" is a beautiful true black and white Pinto mare with two blue eyes.   Her foals speak for themselves and she has been an incredible producer for us.
Many of her foals have had blue eyes, tested homozygous and have overo color patterns. I believe Maria to be homozygous as well.  She has never thrown a
solid and has produced such a high percentage of homozygous foals.  All of Maria's foals have been black based. She also has a very fancy tail flagging   trot for such a small mare.

                                                                Some of Maria's foals 
 Lil Hoofbeats Dejavue AMHA/AMHR 30.00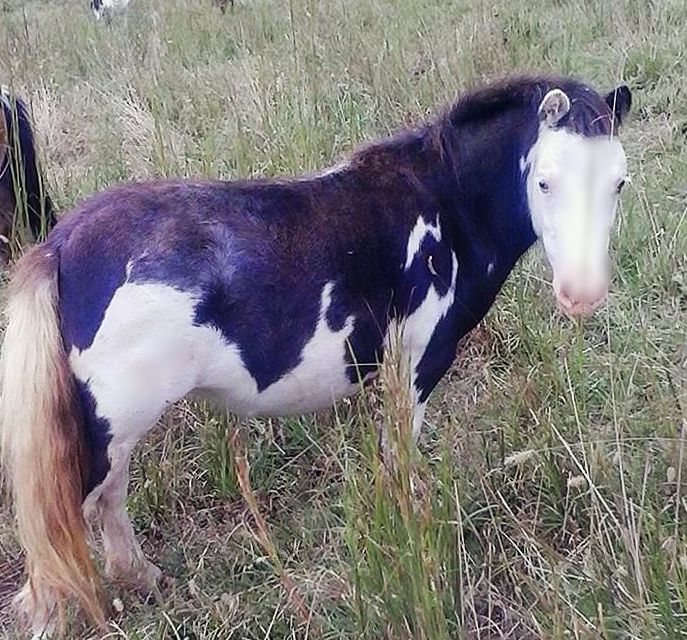 When something wonderful happens, people say it "Must be magic." That is just what we think this mare is, MAGICAL! This is a TOP quality Miniature Horse with absolutely correct Arabian conformation. Dished head with huge expressive eyes, tiny well set ears and a perfect bite. Her head just has to be seen to be believed. She has a beautiful body that is accentuated by her well placed "frame" markings. Her breeding is Top Notch with her sire Nostalgias Whistleblower, National Top Ten, and out of a Little Kings Napoleon Grandaughter. This gorgeous mare has it all, she is flashy, small, refined, leggy, has a long neck, and a winning attitude!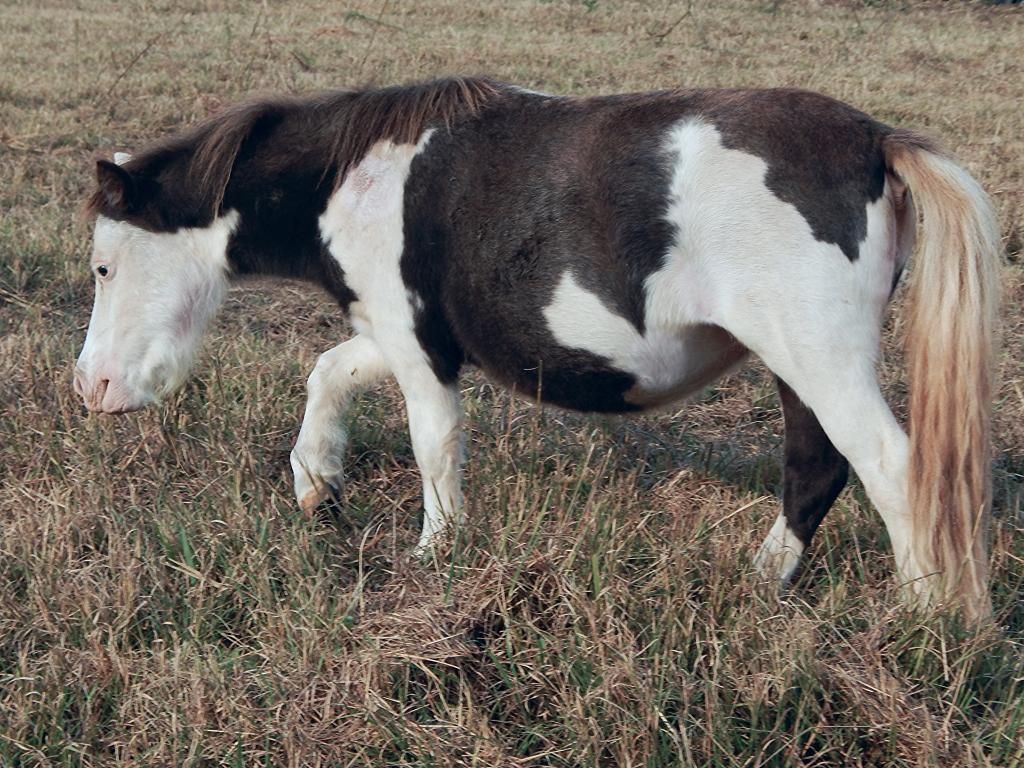 Buckeroos Morning Glory Of KHA 30.00 AMHA/AMHR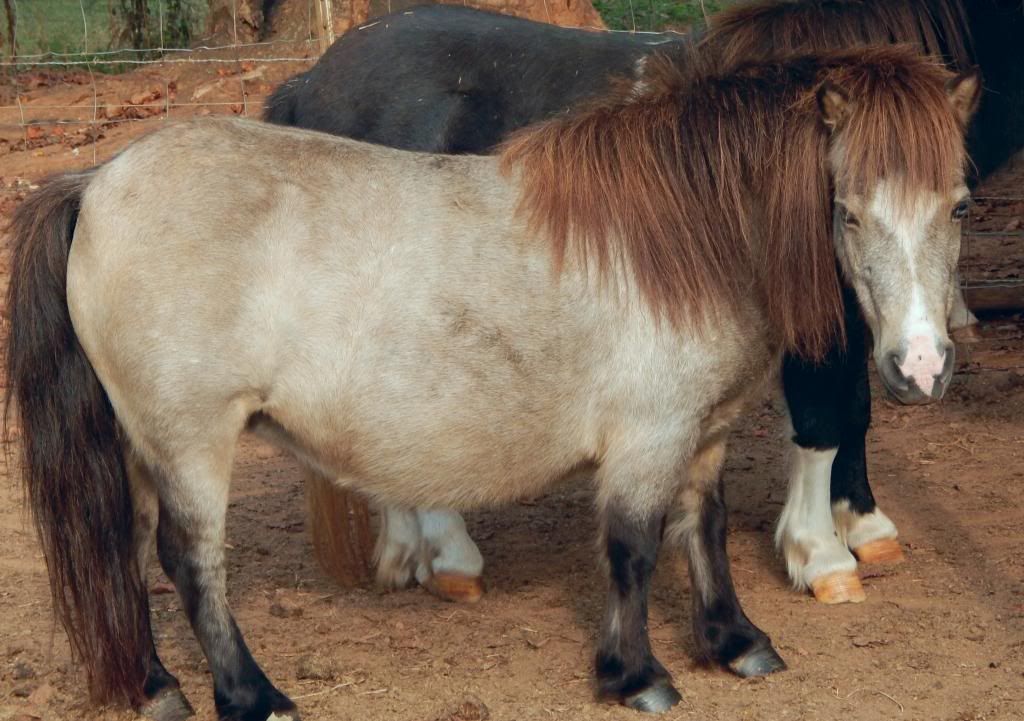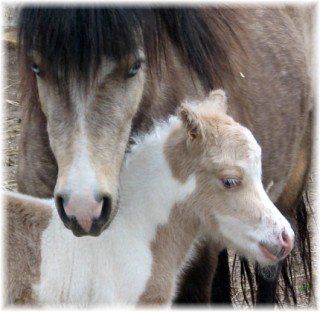 Bear Farms Icon Special AMHA/AMHR 29.25